20th and 21st June 2022
Finally, the time had come. With the receipt of the long-awaited exemption for the automated vehicle of the University of Luxembourg (SnT) to conduct tests on public roads, nothing stood in the way of testing Mobility on Demand.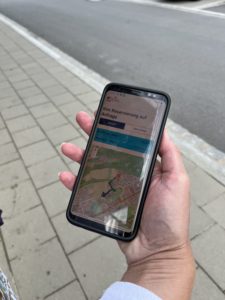 The test of the mobility concept took place together with the University of Lorraine, who developed an online reservation application especially for the TERMINAL project. Selected test persons had the opportunity to book a test ride on the Kirchberg plateau and to be transported from their starting point to their destination in the automated vehicle.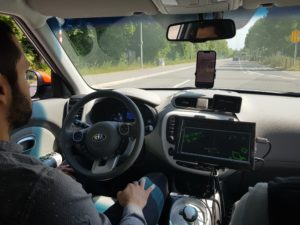 The automated shuttle of the University of Luxembourg celebrated its debut on these days. More demonstrations will follow.
A video of the test can be found here: